Testimonials

Quick Links

Woven Carpet

Synthetic Grass

Needle Punch Carpet

DALES "PRO-GREEN PLUS"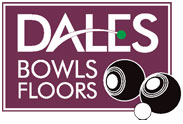 Supplied by Dales Sports Surfaces in England (the largest global supplier of synthetic bowling greens), exclusively for Berry Bowling Systems. A very high quality Needle Punched bowls carpet, designed and produced to the highest possible UV standards in the world, designed initially to withstand Australia's hash weather conditions and extreme UV exposure.

Providing the best "under foot" experience, and the lowest maintenance bowls carpet in the market today.

On top of the BBS designed Rapid Free Draining Base System of a highly porous aggregate base, we install the Dales selected under pad, before laying our Pro-Green Plus needle punch bowls carpet, giving bowlers amazing comfort under foot and bowling performance.

Huge benefits over other Synthetic Bowls Surfaces:
Made in England
Manufactured from Polypropylene, the most most tried and tested material for synthetic surfaces globally.
Temperature stable.
Bowls speeds constant over a wide range of temperatures.
UV Stable to the highest classification.
Sewn with Tenara thread with a 15 year warranty.
No need for mowing, or professional preparation for bowling.
Comfortable under foot.
Bowlable in both directions.
Seams do not affect playability.
Vacuum the needle punch surface and bowl.
Bowlable 365 days of the year.
Bowlable 7 days a week.
Bowlable 24 hours a day, subject to lighting..
Easily repairable.
No water required for maintenance.

Installed with 34mm Landscape grass in ditches (no sand), available in Green or Terracotta.
World Bowls Board Approved surface and system.

The Dales Pro-Green Plus needle punched bowls system provides amazing longevity.

Berry Bowling Systems laid the first needle punch in Australia in 2004.



Call (347) 892 1115 or email info@berrybowlingsystems.com.au